banner made by
orange_ninjas

unfortunately not everyone thinks nor understands like me and i understand and respect them, but some people dont return the same to me~ so i've decided to friend lock ^___^
but if you are interested in friending me, because you've somehow run across my journal please be happy to look away~



1. What do you think of _____________ ?
2. When did you last ____________?
3. __________ or ___________ and why?
4. What did you ______________?
5. What's your favorite ______________?
6. How would you ______________?
7. Who would you most like to ________ ?
Tags: memes
Ask me seven questions. Not just any seven questions though. No, to keep it interesting, use the seven questions as per below - just copy and paste the following, replace the blanks with something you want to know/ask (e.g. 3. Donkeys or sandcastles and why?), anything you want, personal, silly, surreal or deep, comment away and I'll answer honestly as I can! Then post this in your own LJ and see what kind of things people want to ask you!
GOT IT FROM lady_rock LETS BE GOOD FRIENDS!!!!!
(
i dont remember the name of this club, but it's allright it's alright, JUST DA-DA-DA-DANCE!!!! GAAA GAAA!!!!!
Collapse
)
Current Music:

just dance- LADY GAGA
What is the one question you've always wanted someone to ask you?
how can i make your life kick ass?
I'M IN LOVE WITH SHASHA FIERCE!!!!
oh Beyonce... i must leave you now...
I AM SO OBSESSED WITH THIS SONG!
i am so ganna make a DEAN/CASTIEL fanmix~~!
does anyone want to make the graphics? (PEERS TO NEW SUPERNATURAL FLIST)
onto the randomness!i got this off my friend,
trickyastampons
's facebook!
anyone wanna add me on facebook? PM me~ >______< love to add you~
Current Music:

you can't stop the beat- HAIRSPRAY
RYAN has DECIDED TO DO A MONTHLY REVIEW on well STUFF!!!
(and yes this is one of her new year resolution!)
OK! so here it GOES!

JANUARY!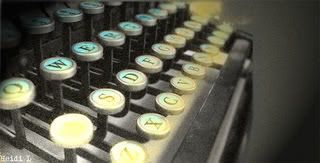 image base by ; HEIDI. L via FLICKR! check her out!
but it has been altered by me~
(
on to the review~
Collapse
)
SWEET STRAWBERRIES, BATMAN!!! WE'RE IN A JAM!!!!
Current Music:

stacy's mom- FOUNTAINS OF WAYNE
bridget_x_alena
XD and WOOOOOOOH! she has the same birthday as Sam Winchester!!!
(
i just cant stop~~ i just cant stop
Collapse
)
from my new friend
Current Music:

closer- ne-yo